Skip to Content
The Highest Standard in Vision and Hearing Care
Professional Optometry and Audiology Services
For nearly three decades, The Optical & Hearing Centers has been Northern New Jersey and Northeastern Pennsylvania's trusted name in world-class vision and hearing care services. With four locations in Matamoras, PA, Stroudsburg, PA, Oak Ridge, NJ, and Newton, NJ, along with an elite staff of optometrists and audiology specialists at each facility, we provide the best in compassion and expertise to ensure the most optimal eye and ear health for our patients. From routine checkups and prevention plans to disease diagnosis and treatment, we are dedicated to maintaining our patients' eye and ear health and bolstering quality of life with the highest standards in professional vision and hearing care.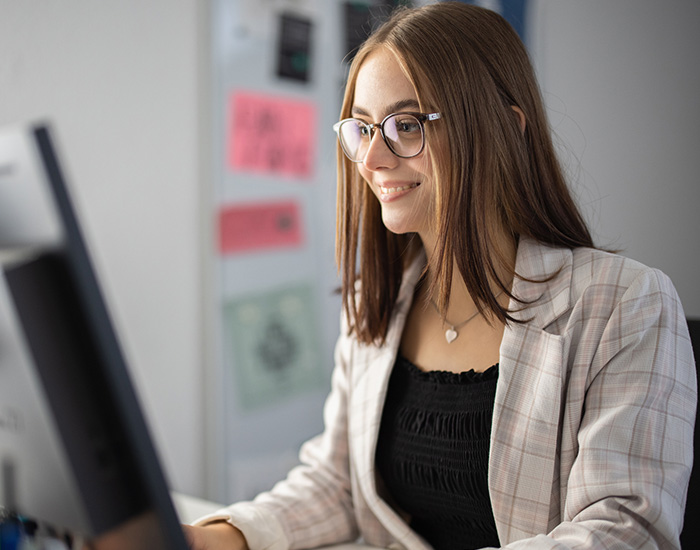 Our Vision Center
Our team of optometrists has the knowledge and expertise to administer a wide range of quality vision services with unparalleled patient care. Our comprehensive eye care solutions include eye examinations, vision screenings, refractive surgery work-ups, contact lens examinations, and much more. Our vision centers also feature a vast selection of frames allowing you to find the proper eyewear that fits your style. Explore how The Optical & Hearing Centers optical services can help improve and maintain your optimal eye health.

Our Hearing Center
It's important not to ignore hearing difficulties, no matter how minor they may seem. Scheduling an evaluation of your ear health is the best way to diagnose conditions early on and prevent them from worsening. As experts in ear and hearing health, The Optical & Hearing Centers is staffed with expert hearing specialists that conduct thorough hearing exams and recommend fast, easy solutions for many hearing difficulties. We also provide state-of-the-art hearing technology, hearing aid fittings and repair services, counseling for hearing loss and tinnitus, custom hearing protection, and much more.
Customer Reviews
This place was a godsend when my glasses broke. It was the only place open on a Saturday that had a doctor in. Then, every single person inside the place was so nice, helpful and amazing. The doctor was kind and explained everything, the sales associate, Gina, who helped me with my glasses, was also amazingly nice, kind and charismatic. She was patient and gave great input into what frames worked for my face. Will definitely be back because not only was the whole experience wonderful but the prices are extremely affordable.
First time at The Optical and Hearing Center! It was a 40 minute drive, but, it was a nice ride! Pleasant staff, comfortable store to wait in and Dr was pleasant, friendly and informative!! Explained my condition and he was direct and humorous!! My wife and daughter agree with my descriptive post!!!
The eye doctor was friendly and had a calming presence, it was a few months ago I saw him. I bought my glasses there as well. The girls who've helped me have both been professional, warm and kind.
Such a wonderful office! Dr Egan & Dr Stevens are wonderful. Really helped me with emergency appts and such great care. Would highly recommend this facility.