Skip to Content
Providing Optimal Service and Optical Care
For more than 25 years, The Optical & Hearing Centers has provided excellent vision care to our patients and customers at our optical center in Matamoras, PA, Stroudsburg, PA, Oak Ridge, NJ, and Newton, NJ. We work hard to ensure that we can accommodate everyone who walks in our door, with convenient financing options and weekend and evening hours available for appointments.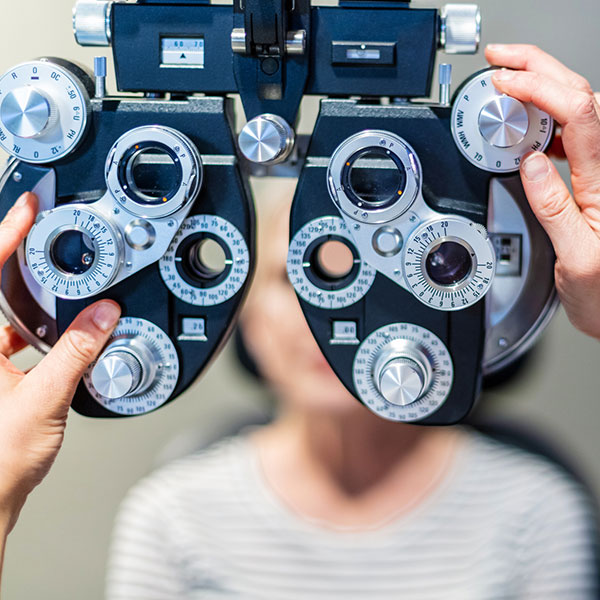 Eye Health Services
Our optometrists are equipped to help you maintain your optimal eye health. Conditions like presbyopia, glaucoma, cataracts, and corneal diseases can cause significant damage to your eyes, even resulting in permanent vision loss. We utilize state-of-the-art tools, vision screenings, and examinations that help us evaluate, diagnose, and treat these issues properly. Additionally, our on-site lab makes it easy to process prescriptions from your eye care physician. A full list of our optical services includes:
Comprehensive eye examinations
Vision screenings
Refractive surgery work-ups
Contact lens examinations
Consultations with sub-specialists in ophthalmology (such as neuro-ophthalmology)
Referrals to our specialists in other medical disciplines (such as endocrinologists for persons with diabetes)
Our Vision Center
Adequate vision is an essential part of maintaining or improving your quality of life. We offer a variety of services to assist you if you are experiencing mild, moderate, or even severe vision problems. For eyeglass wearers, we offer more than 3,000 frame options. If you are looking for a convenient choice to suit your busy life, you could select our contact lens services, which include initial exams and fittings. Even if you aren't currently experiencing vision problems, it's still beneficial to schedule routine checkups. These routine assessments will help us keep track of your overall eye health, observe issues at their onset, and make corrections before they become severe. If you can't remember the last time you visited an optical health professional, or you are experiencing new or worsening vision problems, please feel free to make an appointment with one of our physicians today.
Expert Hearing & Vision Care at Four Locations in Northern New Jersey and Northeast Pennsylvania