Skip to Content
Bausch + Lomb Contact Lenses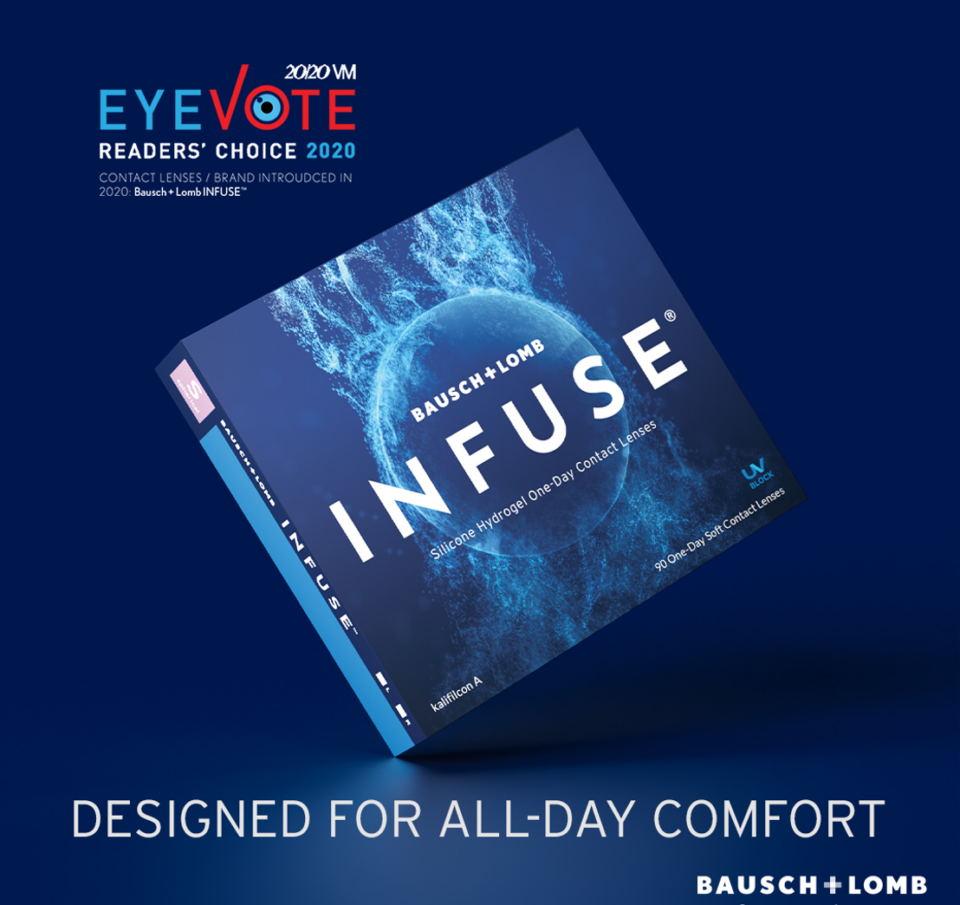 Bausch + Lomb Contact Lenses
The Optical & Hearing Centers offers the latest products in state-of-the-art vision innovation, including a full range of Bausch + Lomb contact lenses. Bausch + Lomb's line of contact lenses are designed to provide exceptional vision. Bausch + Lomb INFUSE® has been named the winner of the EyeVote Readers' Choice Award for Favorite contact lens/brand introduced in 2020! Bausch + Lomb INFUSE® is a one-day contact lens designed for all-day comfort. Make an appointment with us today and receive up to $300 in rebates*. Your rewards are just a few steps away.
*BAUSCH + LOMB® horizon rewards: Starts 7/1/17 at 9:00:00 AM CT and ends 12/31/22 at 11:59:59 PM CT. Open to residents of the 50 U.S./D.C. and Puerto Rico, 18 years of age or older (19 in AL and NE). Rewards points earned from this offer may be redeemed for a BAUSCH + LOMB® Visa® Reward Card or other gift card options from select merchandisers. See BauschRewards.com for all eligibility criteria. Minimum purchase required. Must be submitted within 60 days from purchase. Subject to full Terms and Conditions at BauschRewards.com. Void where prohibited.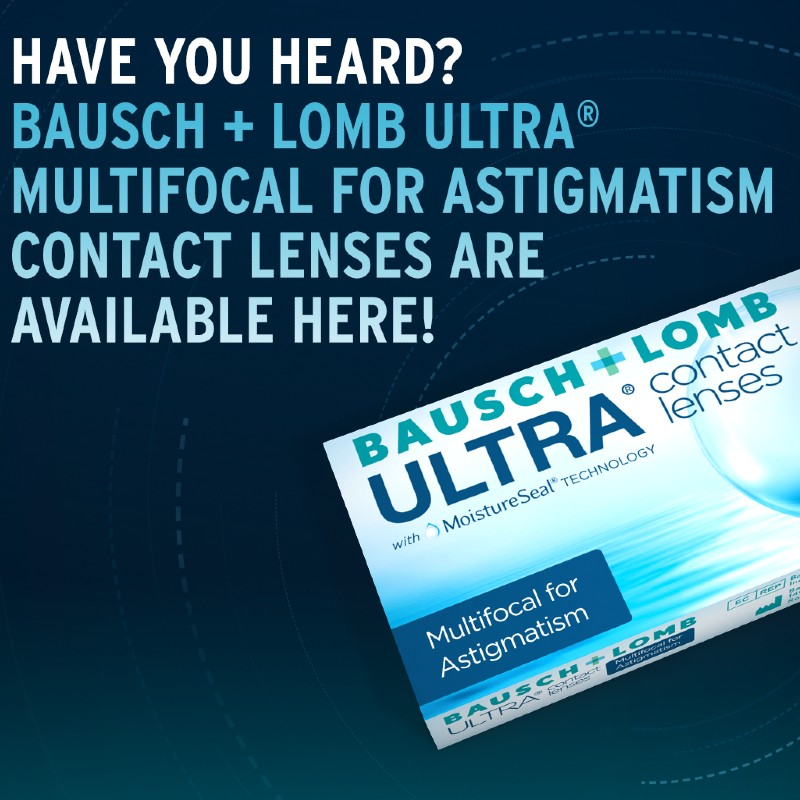 World-Class Innovation
If you suffer from astigmatism, try Bausch + Lomb ULTRA® Multifocal for Astigmatism contact lenses, the unique contacts that combine multifocal and astigmatism lens designs for your specific vision needs.
For more than 25 years, The Optical & Hearing Centers has provided excellent vision care to our patients and customers at our optical center in Matamoras, PA, Stroudsburg, PA, Oak Ridge, NJ, and Newton, NJ. We work hard to ensure that we can accommodate everyone who walks in our door, with convenient financing options and weekend and evening hours available for appointments. Whether you're tired of wearing glasses or new to glasses and are nervous about changing your look, our contact lenses can help you get acclimated to your new lifestyle. Our helpful and knowledgeable optometrists and optical center staff are more than happy to discuss your choice of wearing contact lenses instead of glasses and will assist you with learning more about contact lens care, maintenance, and re-ordering. We will also provide you with tips and tricks for inserting and removing your lenses so that you can ease into the process.
Our Vision Center
Adequate vision is an essential part of maintaining or improving your quality of life. We offer a variety of services to assist you if you are experiencing mild, moderate, or even severe vision problems. For eyeglass wearers, we offer more than 3,000 frame options. If you are looking for a convenient choice to suit your busy life, you could select our contact lens services, which include initial exams and fittings. Even if you aren't currently experiencing vision problems, it's still beneficial to schedule routine checkups. These routine assessments will help us keep track of your overall eye health, observe issues at their onset, and make corrections before they become severe. If you can't remember the last time you visited an optical health professional, or you are experiencing new or worsening vision problems, please feel free to make an appointment with one of our physicians today.
Expert Hearing & Vision Care at Four Locations in Northern New Jersey and Northeast Pennsylvania